Rice Bran Wax
---

Rice Bran Wax is the most sustainable and environmentally friendly source of wax. Produced as the name implies, as a co-product from Rice Husks that would otherwise go to waste.
Rice Bran Wax has been made for hundreds of years and is not solvent extracted. It is processed using natural carbons and clays. The winterization process does not damage the essential properties of the wax, as many processes do, resulting in a superior wax. It primarily consists of high molecular weight monoesters ranging from C-46 to C-66.
Originally used to make high quality candles, Rice Bran Wax has since been developed for use in a wide variety of Cosmetics, Personal Care, Polishing Waxes, Printing Inks and Paper Coating. Our cosmetic grade Rice Bran Wax is suitable for use in all of these applications.
Cosmetics & Personal Care
Rice Bran Wax is an ideal substitute for Carnauba, Condallila or Bees Wax. It has a high melting point of 79-85°C and can reduce stickiness in emulsions. It can be used as a thickener and binding agent with strong emollient properties when added in lipsticks, balms, salves, sun screens, beard, hair and bath care products. Rice Bran Wax can be used in anhydrous formulas such as balms, ointments, salves and body butters, as well as lip balms and in creams and lotions.
More information can be found here
Candle Manufacture
"NUKA" candles are traditional Japanese candles that have been made since the 16th Century, they are completely hand-made. Modern Rice Bran Wax candles are blended with virgin coconut oil to soften the wax and increase the burn time giving a bright white light with very little smoke
Polishing Wax
Polishing waxes containing Rice Bran Wax provide a hard waterproof protective barrier and it's high melting point means they do not leave a tacky surface finish after polishing, especially in our warm Australian climate.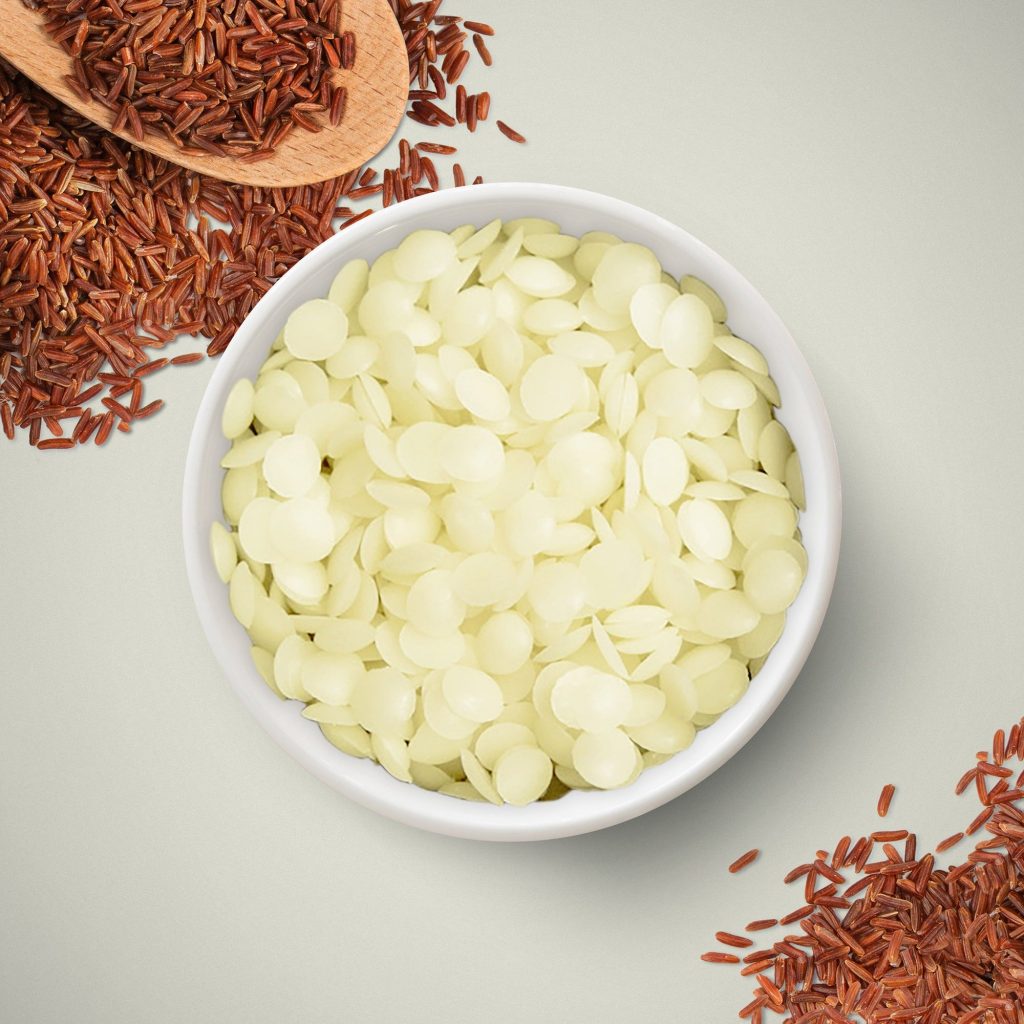 More Information About Us can be found here
And details about our Rice Bran Wax can be found here.
---